The secret behind the honey
Producing honey locally simply wouldn't be possible without the support of our wonderful hive hosts — here are some of the stories of our loving bee-whisperers!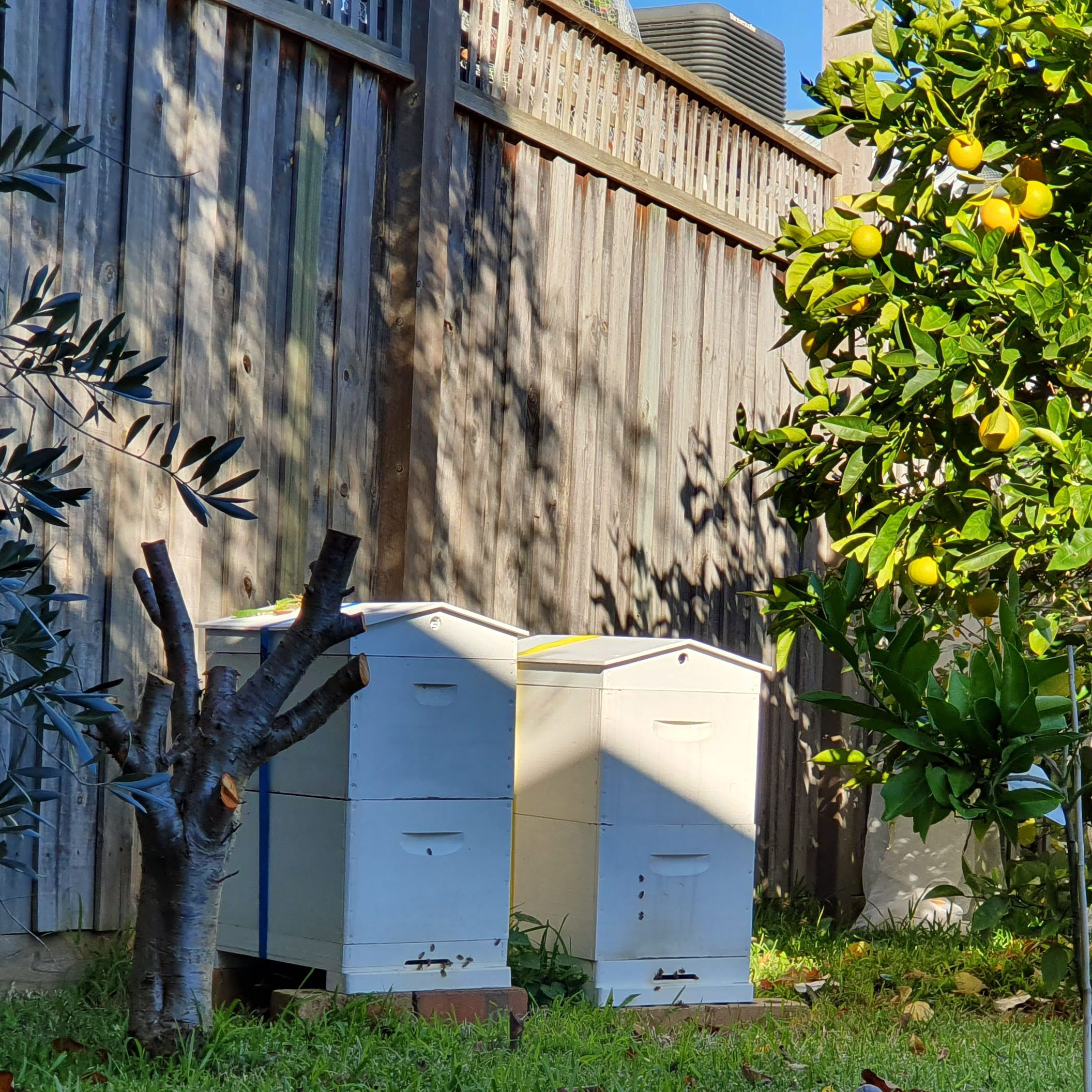 Carolyn & Marky have a rare triple-block close to Gardeners Creek and have an abundance of fruit trees, nut trees, natives, flowers, a thriving vegetable patch and herbs galore. Bees love it at their place, and it's reflected in the honey they produce.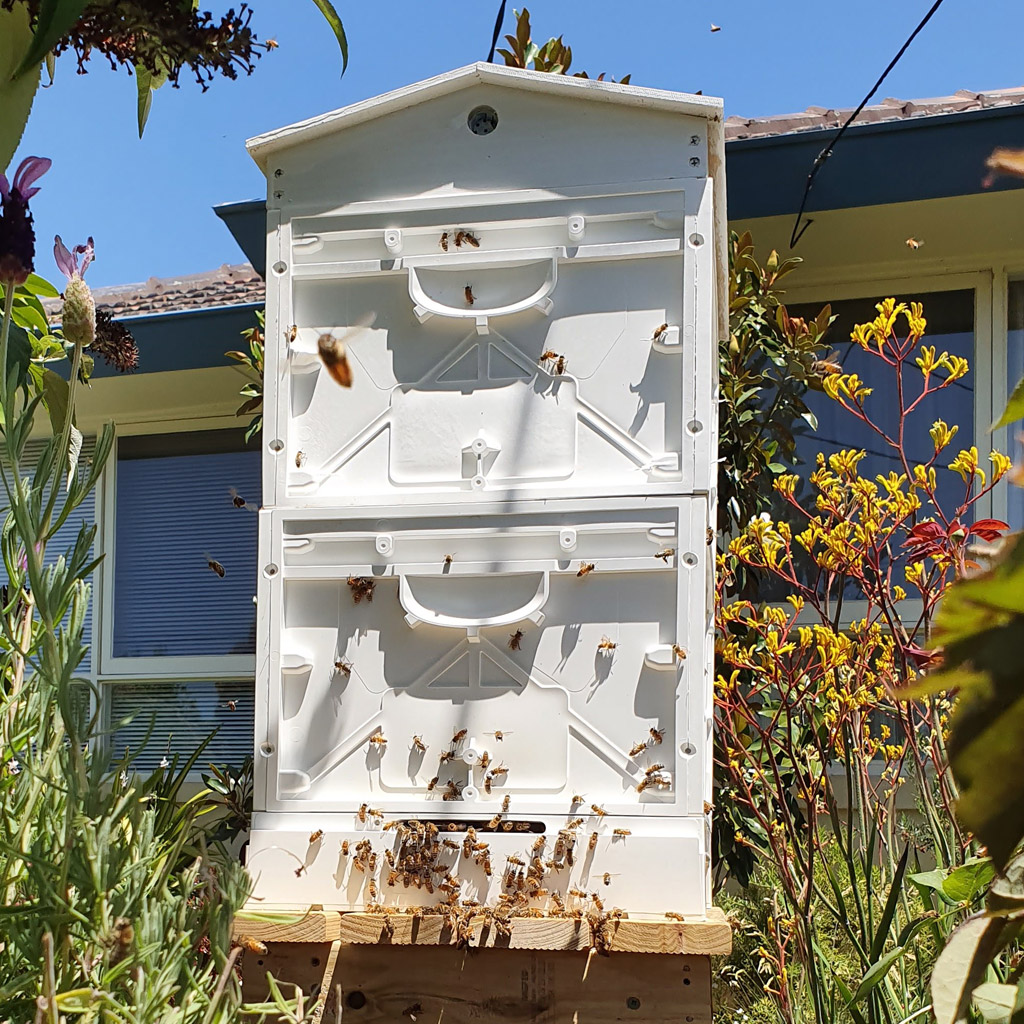 Allen & Jo have a beautiful garden, with bird-attracting natives throughout. Their bees are spoilt rotten by the smorgasboard of local green reserves, with Mahoneys, Forest Hill and Glen Valley Road Reserves all within a lazy 800metre buzz for a foraging bee.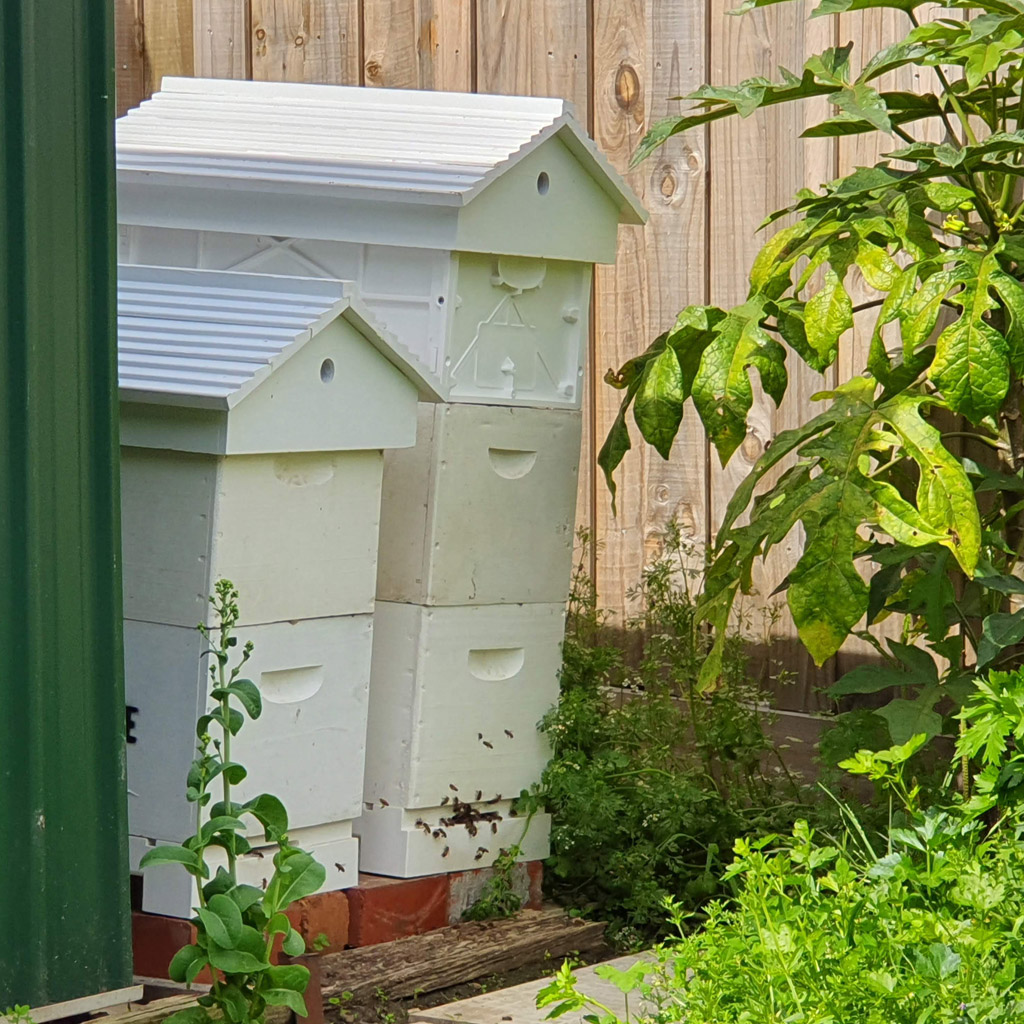 Sheh-mae is close to the Wattle Park parklands, and has a garden full of herbs, fruit trees and wildflowers, as well as one of the most prolific group of banana trees we've seen in Melbourne!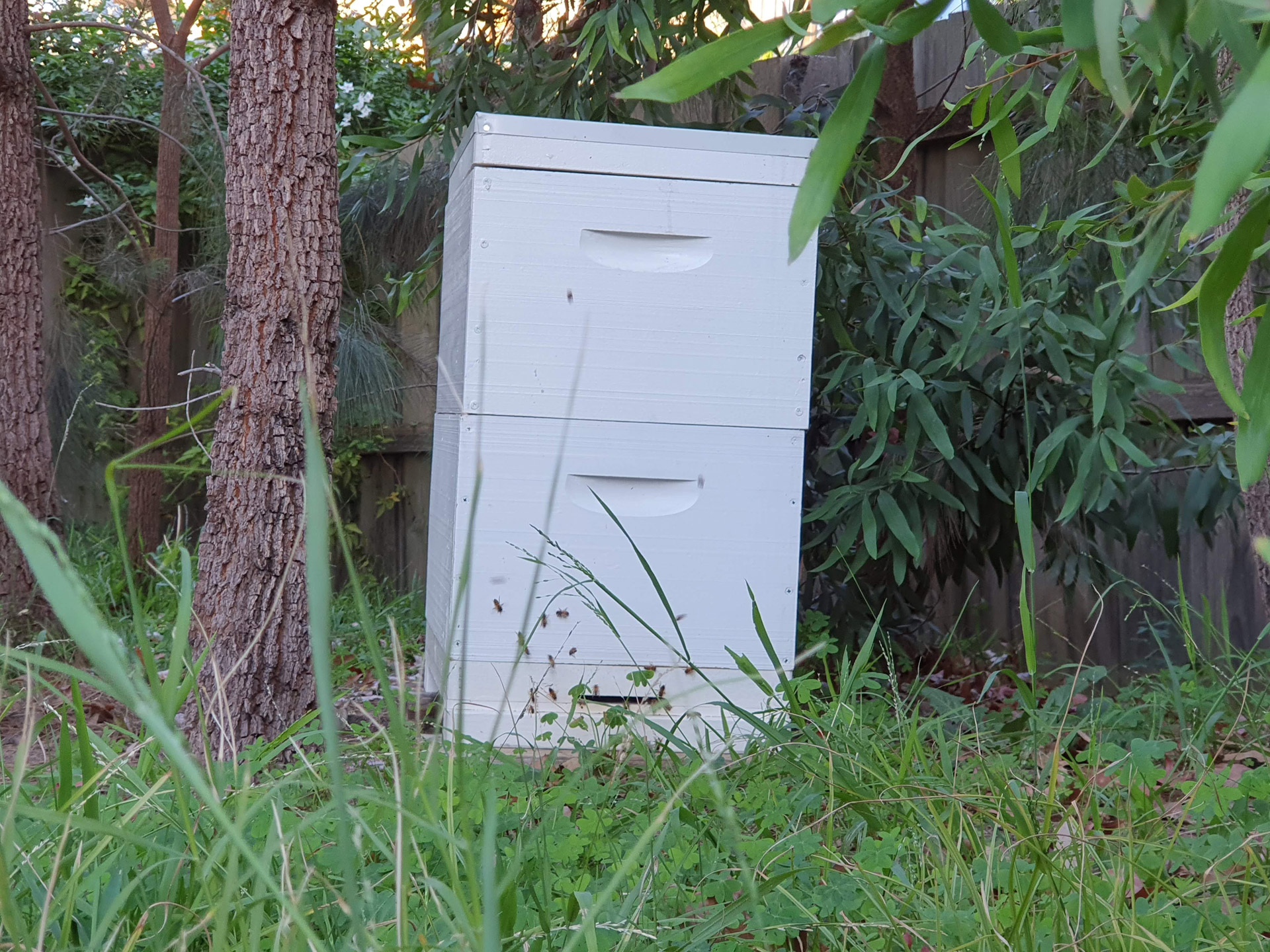 Shaun and Meryll have plenty of citrus trees, magnolias, sheoaks, wattles and other native trees planted throughout their garden. Herbs are always to be found — especially parsely!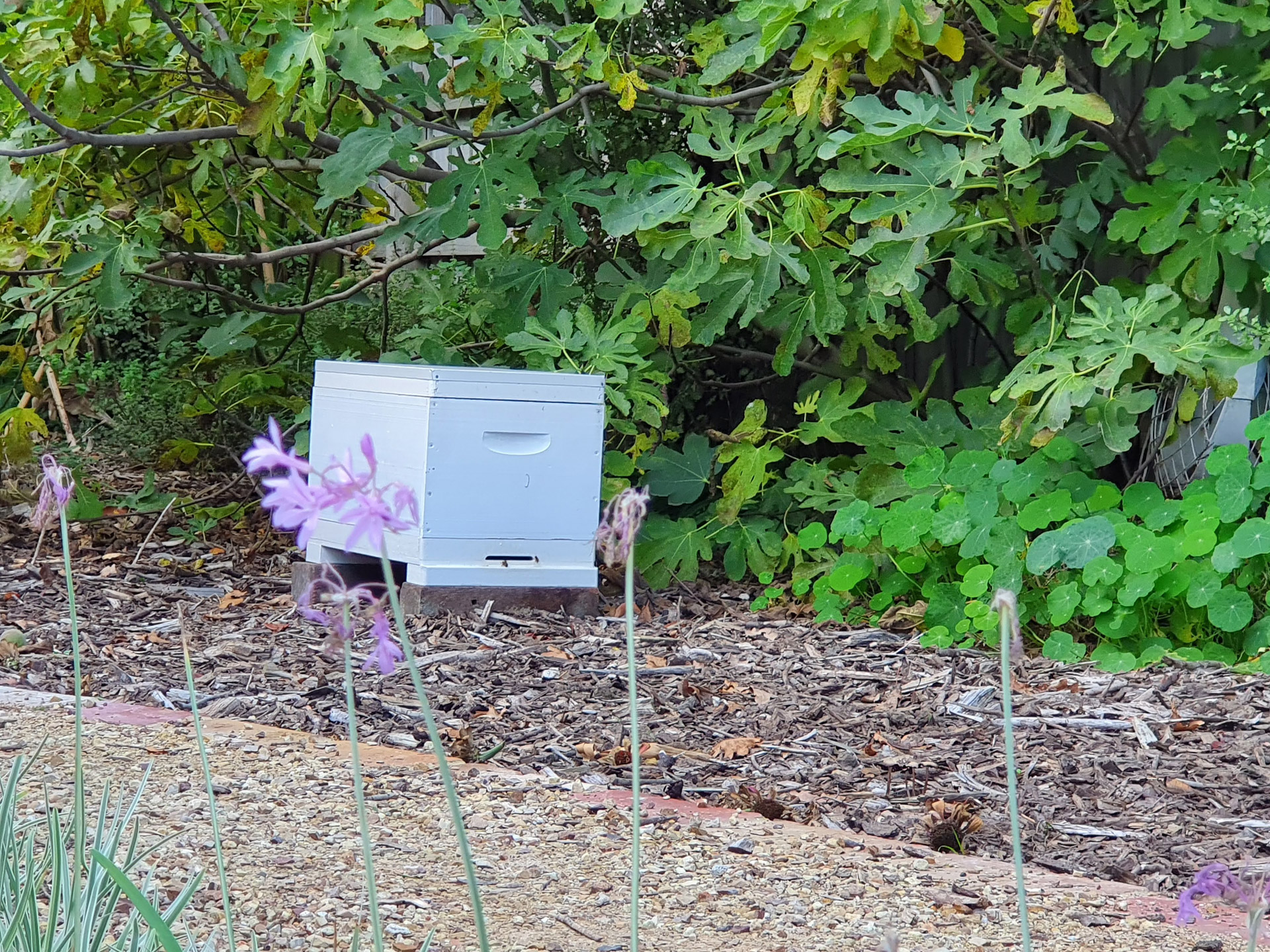 Erin has a slightly larger than standard garden near Dandenong Creek, with almost half of her back yard dedicated to vegetables, herbs and perennials. She also has the largest feijoa tree we've ever seen, with a small pond at the rear for the bees. Perfect!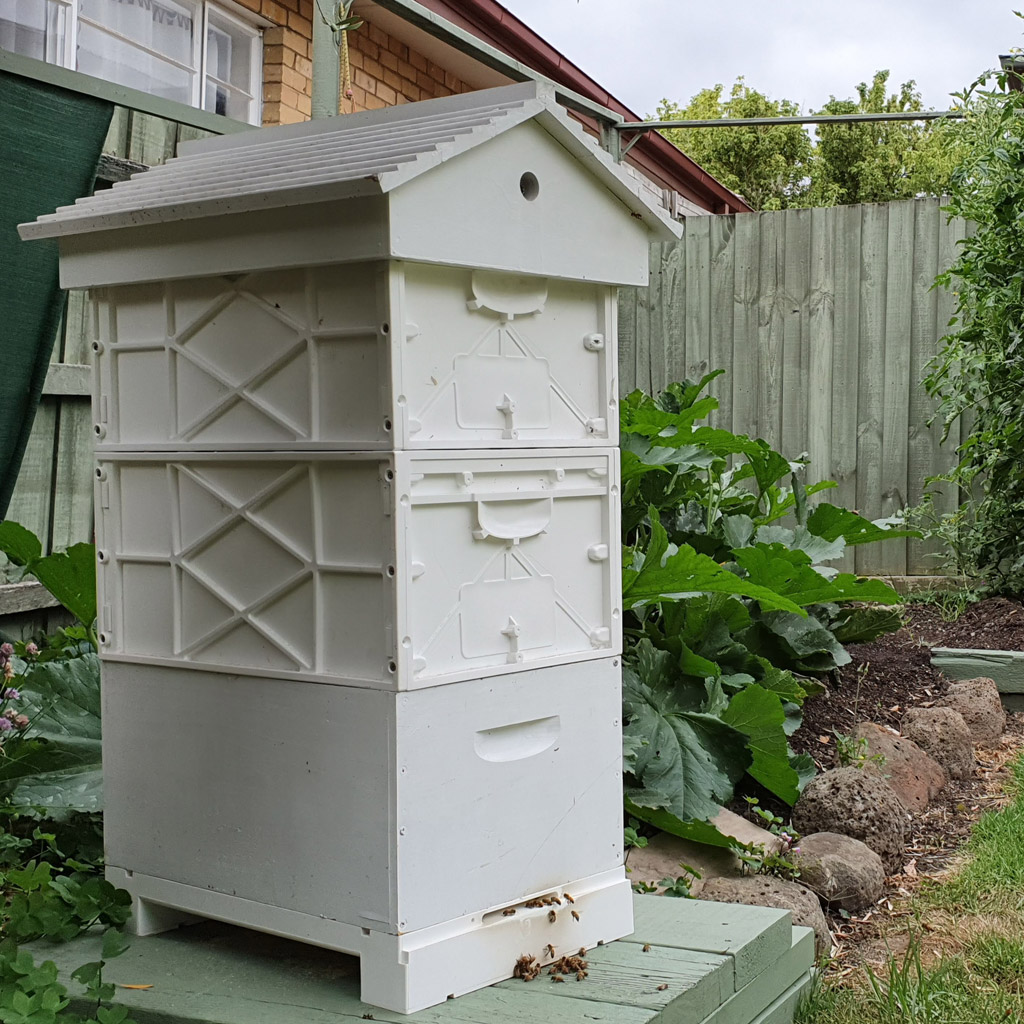 Aldo & Barbara have an abundant back yard, full of fruit trees, an amazing veggie patch, and pots full of prolific herbs. With the Koonung Reserve and Old Orchard Primary School nearby, their bees have no trouble finding bee-friendly plants full of nectar to bring back to the hive.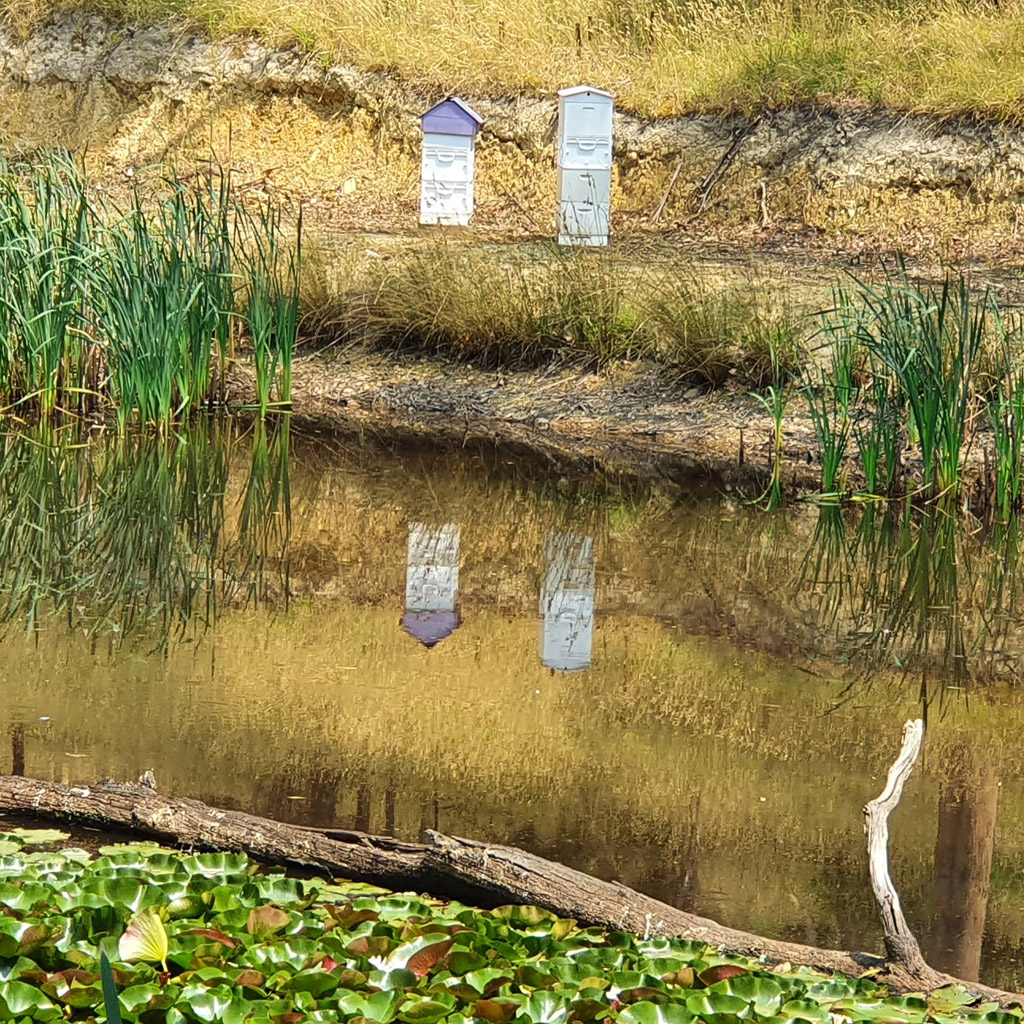 Bill & Jeannie have a magnificent 10-acre property, full of messmates, yellowgums and other natives. Their property regularly has visits from kangaroos, rabbits, lizards and tawny frogmouths, and it's a joy to visit. We've noticed the bees loving the water lilies on the dam too!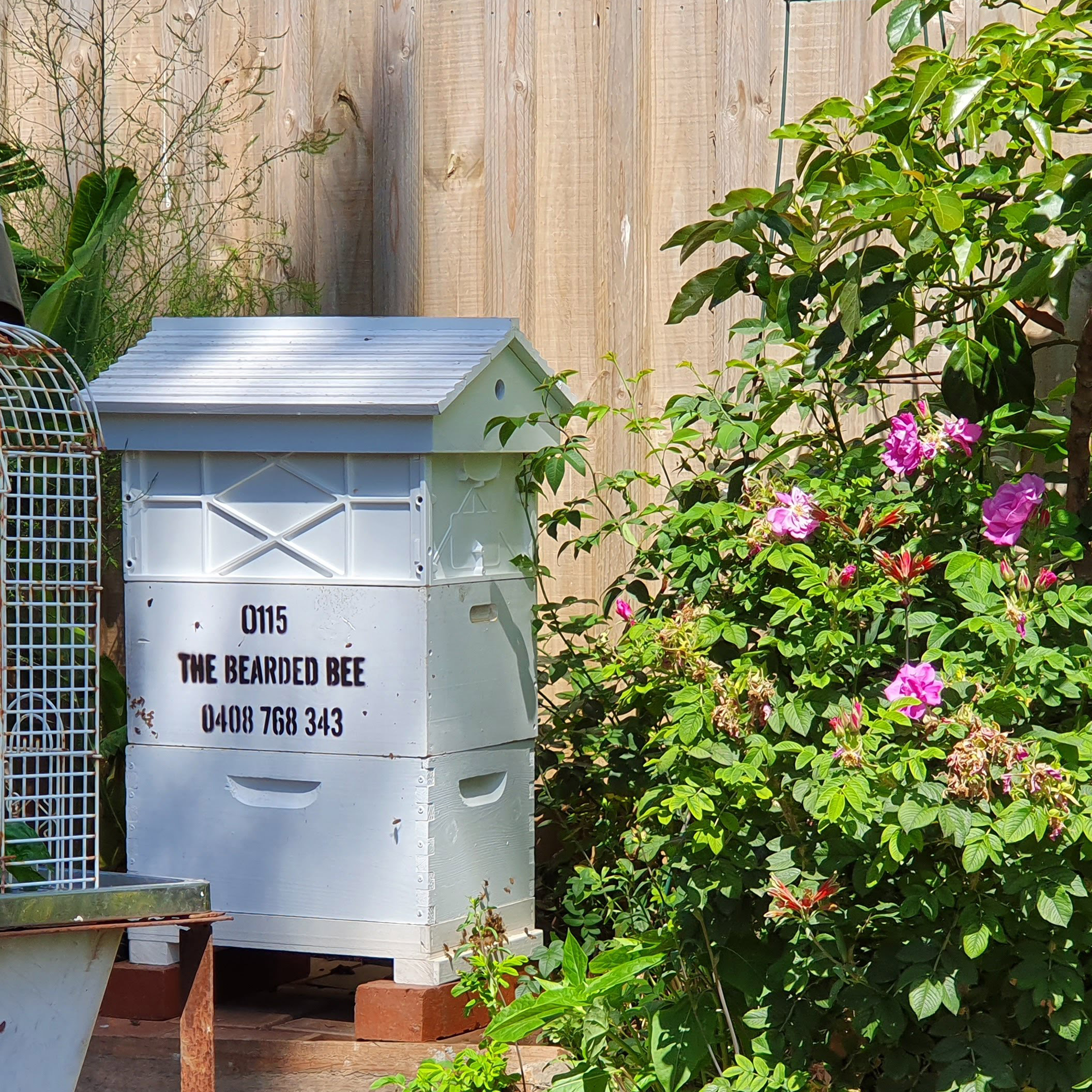 Zofia has one of the most amazing gardens we've seen – bountiful, beautiful and always something new to uncover. It's a bee's paradise! And with the Riversale Golf Club, Jordan Reserve and Chadstone Food Forest all close by, these bees are spoilt for choice.